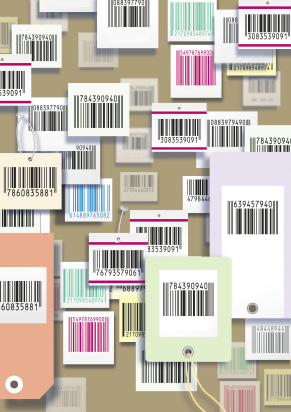 Using your order data, the Spring Systems team can quickly produce your barcode hang tags, UPC price tickets and stickers. We even print care labels!
Every format is pre-approved to meet your retailer's requirements. With our typical same day service, we will print and deliver your tags and stickers directly to you, your warehouse or your overseas factory. Each print job is checked for format compliance while the quality is confirmed using a barcode verifier. Your tags/stickers will be carefully counted and sorted prior to delivery (10% extra printed free of charge).
Looking for RFID?
We have a full range of RFID services also.  Learn more.
Learn more about how to get started.